Elders & Staff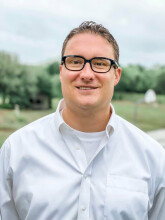 Brad and his wife Jessica have lived in Brenham since 2004. They have four boys: Max, Tom, Andy and Will. In 2005, Brad graduated from Texas A&M. Brad is a real estate broker and owner of Legend Texas Properties in Chappell Hill. He is an avid reader.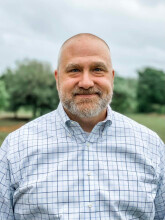 Casey Cease became a follower of Jesus at the age of seventeen after a tragic car crash. He has been in ministry for over 25 years and has experience serving in various capacities from Student Ministry to Lead Pastor. Casey currently serves as a Teaching Elder at Redeemer.
Casey is married to Stephanie (Steph), they have two daughters, Braelyn and Abigail (Abby). Casey is the owner of Lucid Books and Planify Agency as well as co-owner of Clean and Green Solutions. He studied at University of Houston (BA Psychology) and Southwestern Baptist Theological Seminary (MDiv).
Brad and his wife Lauren have lived in Brenham since 2016 and have 4 children, Lizzie, Nate, Ben and Lily. Brad works in hospital administration and graduated from Wheaton College. The DeLoach family loves Brenham and is grateful to be part of the Redeemer church family.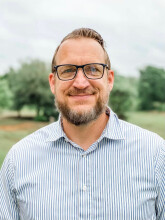 Marcus Lawhon
Lead Pastor/Elder
E-Mail:

Marcus has been investing in the Brenham community for more than two decades, previously serving as director of Faith Mission and Mission Brenham. He received a Masters of Divinity from Southwestern Baptist Theological Seminary and currently serves as Director of HaMoreh Ministries. He is married to Wendy, and they have seven children: Ethan, Sam, Ben, Megan, Anna, Elijah and Katherine.
Kurt Amelang
Assistant Worship Leader
E-Mail:

Kurt has been leading worship through various churches and ministries since the age of 14, but he's happy to have joined the Redeemer worship team in 2019. Kurt has a professional background in the automotive industry, as well as owning and operating an online marketing and business development company.
Kurt and his wife, Cara, grew up in Brenham and currently reside in Bryan, TX.
Trevor Bain
Worship Leader
E-Mail:

Trevor and his wife Magen moved to Brenham in 2016. They have since added two boys and a girl to the family: Thomas, James, and Liza. During the day he poses as a mild-mannered carpenter. In the evenings and on weekends he assumes his alter-ego: a mild-mannered husband, musician, and tabletop game aficionado.
Bethany Dawson
Director of Children's Ministry
E-Mail:

Bethany has a real joy for teaching and disciplining children. During the school year, she works as an elementary school teacher and serves at Redeemer as the Children's Ministry Coordinator. During the summers she and her family enjoy serving in various camping ministries. Bethany and her husband Roy live in Old Washington with their two kids: Harper and Tucker.
Roy Dawson
Director of Student Ministry
E-Mail:

Roy and his wife, Bethany, enjoy country living with their two children, Harper and Tucker, and also enjoy spending time with youth in both camping ministry and education. Roy graduated from Emmaus Bible College in 2014 and had been serving the community as a first responder. Now he and Bethany both work in education together. In his spare time, Roy loves all things outdoors.
Debbie Hyde
Executive Administrator
E-Mail:

Debbie has worked with various non-profits throughout the years and has been on staff with Redeemer (and formerly Christ Church Brenham) since 2010. In addition to her role at Redeemer, she is also a Real Estate agent with Legend Texas Properties. She enjoys meeting new people and serving her community both through the church and as a Realtor®